Thursday, February 16, 2023
Top Places to Explore in Bloomington This Winter
Bloomington is home to a long list of great outdoor destinations. While they're all incredible during any time of the year, certain places seem to really shine during specific seasons. While you're visiting B-Town this winter, check out the following forests, trails, nature preserves, and other seasonal wonders. Witness breathtaking views usually hidden by lush foliage, on display through the barren trees for a limited amount of time — it's something special you don't want to miss.
 
Beanblossom Bottoms Nature Preserve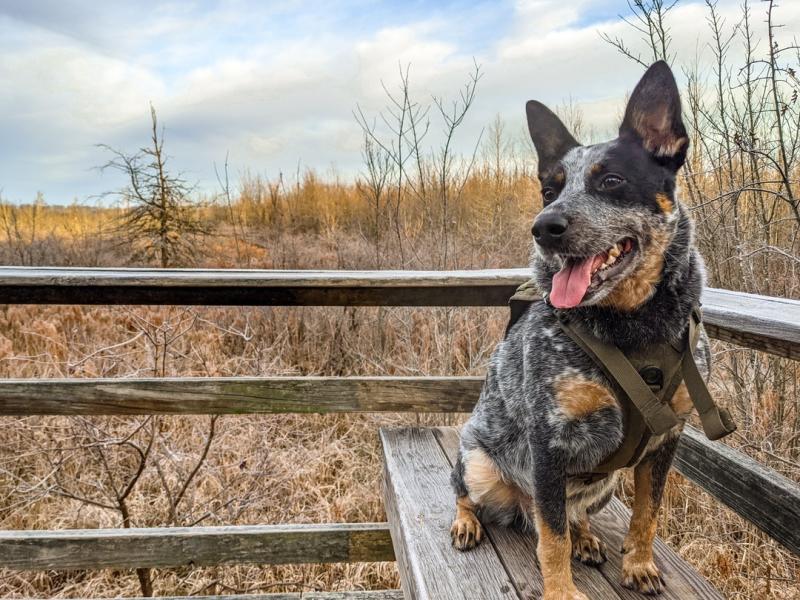 Photo by @campingwithcobalt on Instagram
Beanblossom Bottoms is a wetland nature preserve comprised of over 800 acres of protected land, which you can observe & admire on their 2.5-mile raised boardwalk trail and four observation decks throughout the habitat. The preserve is especially breathtaking during winter due to the unobscured views of the wooded land — you can see much more of the habitat through the bare trees than you can at any other time of year. This also makes it a great spot for wildlife observation, particularly for sighting the many species of birds that inhabit the area.
 
Charles C. Deam Wilderness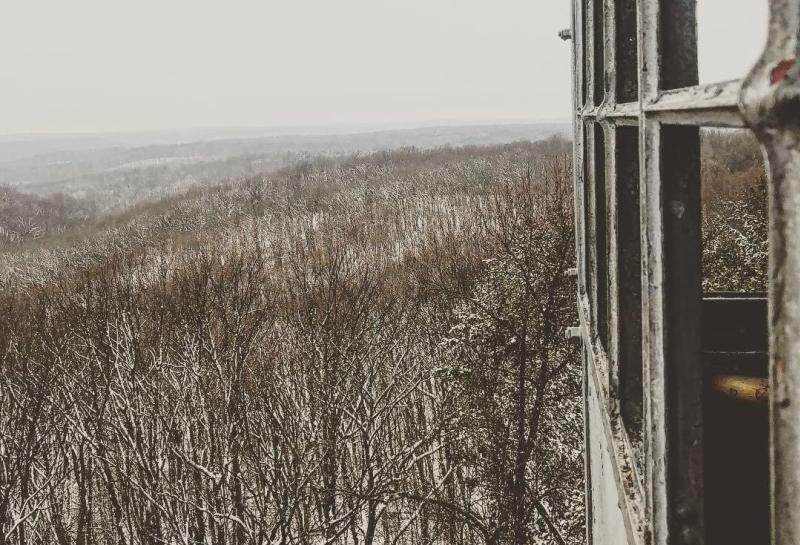 Photo by @realstewartlindsey on Instagram
The Charles C. Deam Wilderness is a congressional-designated wilderness comprised of nearly 13,000 acres of the Hoosier National Forest. It's a must-visit attraction in Bloomington no matter the season, but winter offers a view of the hilly crests like no other. Whether you're standing at the top of the Hickory Ridge Fire Tower, near the shore of Monroe Lake, or in the middle of the Deam, you'll be able to admire the rolling hills to a new extent through the naked trees. If they're coated in snow and/or ice, you're in for an extra special, sparkling view of this natural wonder.
 
Griffy Lake Nature Preserve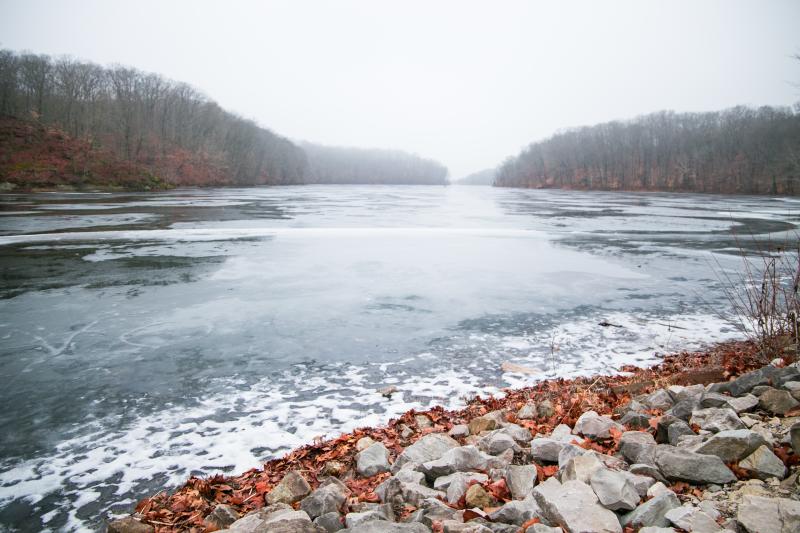 Griffy Lake is a 109-acre lake surrounded by a 1,200-acre nature preserve, located mere minutes from Indiana University's campus. While the warmer months are popular for renting a canoe, kayak, or stand-up paddleboard from the lake's boathouse and going fishing for bass, bluegill, and catfish, winter is a great time to hike one the many trails throughout the nature preserve for a peaceful afternoon among the elements. Each of Griffy's eight hiking trails are under two miles in length, and most of them feature stunning views of the lake through the preserve's wooded landscape.
 
Leonard Springs Nature Park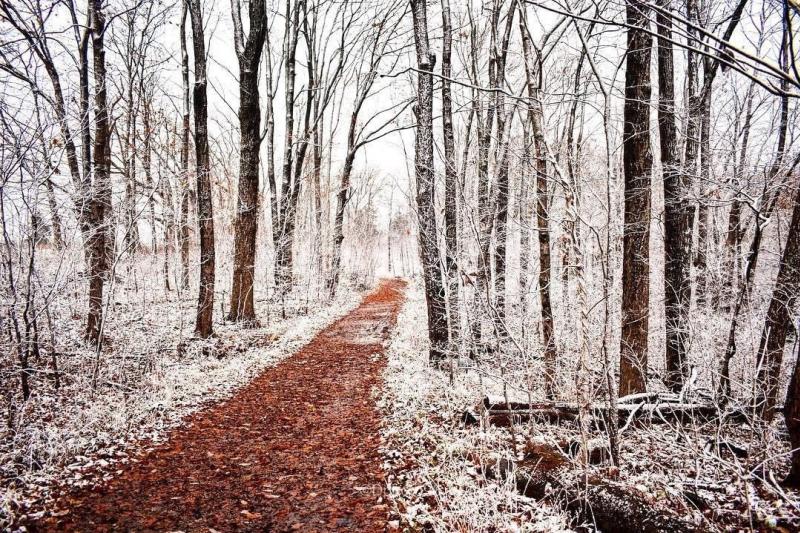 Photo by @dphoto95 on Instagram
Leonard Springs Nature Park consists of 95.5 acres of land, featuring caves, forestry, wetlands, and a rich variety of plant & animal life. The park is a hidden gem on the west side of Bloomington, located just minutes from an abundance of shopping and dining attractions. Leonard Springs' 1.1-mile trail is one of the best paths to trek during winter due to its short length, and its small frozen waterfalls and other ice-and-snow-crusted wonders are a dazzling treat for visiting hikers.
 
Muscatatuck National Wildlife Refuge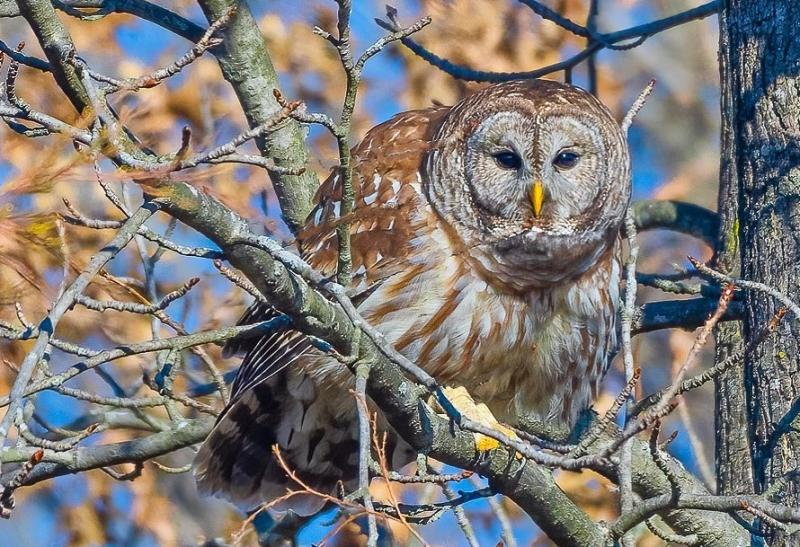 Photo by @thinklikeapoet on Instagram
Wildlife enthusiasts and avid birders are in for a treat at the Muscatatuck National Wildlife Refuge during winter. Winter is a great time to observe many species of ducks at the habitat, including northern shovelers, ring-necks, and blue-winged teal. Tundra swans and river otters are also commonly spotted at Muscatatuck during the coldest months of the year. Perhaps the most highly-anticipated migratory event in the area is that of over 20,000 sandhill cranes, which inhabit the refuge & nearby wetlands, including Greene County's Goose Pond Fish & Wildlife Area.
 
Wapehani Mountain Bike Park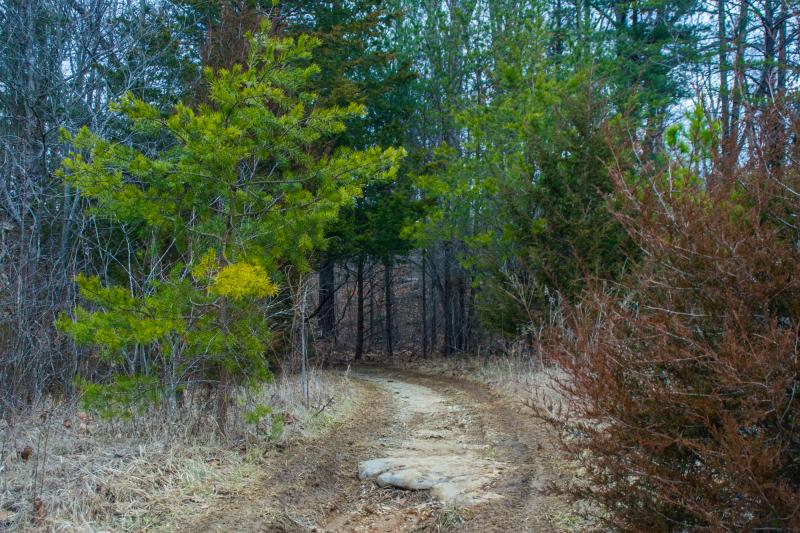 Avid mountain bikers or those looking to try a new hobby in the new year should visit Wapehani Mountain Bike Park while in Bloomington this winter. The park, located a few miles from Leonard Springs Nature Park, offers five miles of mostly single-track trails across 46 acres of wooded and grassy land. In addition to being a great place to get active during the cooler months, Wapehani offers beautiful views of nature with trees and other plant-life inhabiting what was once a lake bed. The park is open to hikers as well — simply keep an eye out for bikers passing by.
 
Honorable Mention:
Frank Southern Ice Arena
While Frank Southern Ice Arena is not an outdoor attraction, it is a favorite indoor attraction during the winter months. The ice skating facility — the only of its kind in the area — hosts public skating sessions from October through March. It's a great place to spend a few hours with kids, especially when the weather isn't suitable for a day of outdoor adventure. 
LOOKING FOR MORE WINTER B-TOWN ACTIVITIES? CHECK OUT THESE BLOGS: