Things to Do for the Under 21 Crowd
Categories: Arts & Culture, General, Indiana University, Outdoors, Shopping
Bloomington offers an abundance of venues, events, and activities for those who are 21 & older, but that doesn't mean there isn't a ton of fun to be had in the 20 & under crowd! B-Town offers more than you think for those who have yet to reach the milestone birthday — from outdoor recreation to indoor entertainment, there's plenty to do around town that doesn't require you to be of drinking-age.
 
Outdoor Recreation
Explore Beanblossom Bottoms Nature Preserve
Beanblossom Bottoms Nature Preserve offers 2.5 miles of raised boardwalk through their 800-acre property. The wetland preserve is known for being home to a variety of endangered species, an abundance of birds, and enough frogs to produce a deafening chorus of "ribbets." It's a great spot to have an outdoor adventure, and the boardwalk's flat nature makes it an easy hike.
 
Bike the B-Line Trail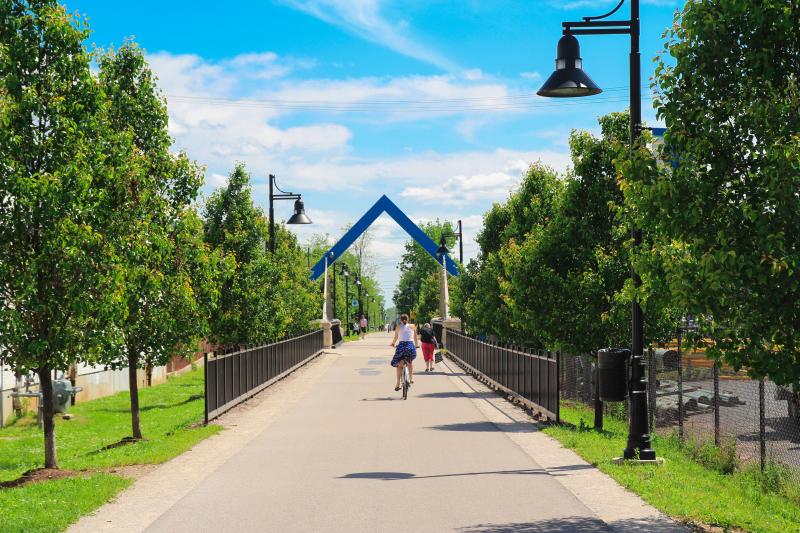 The B-Line Trail is a 3.1-mile paved trail that runs through downtown Bloomington. The trail passes a ton of hand-painted murals & street art, restaurants & cafes, and other fun venues that are all 20-and-under friendly. Bike the trail for some exercise, and stop for a treat at Hopscotch Coffee or Le Petit Cafe along the way!
 
Ride a Bird Along Bloomington's Mural Trail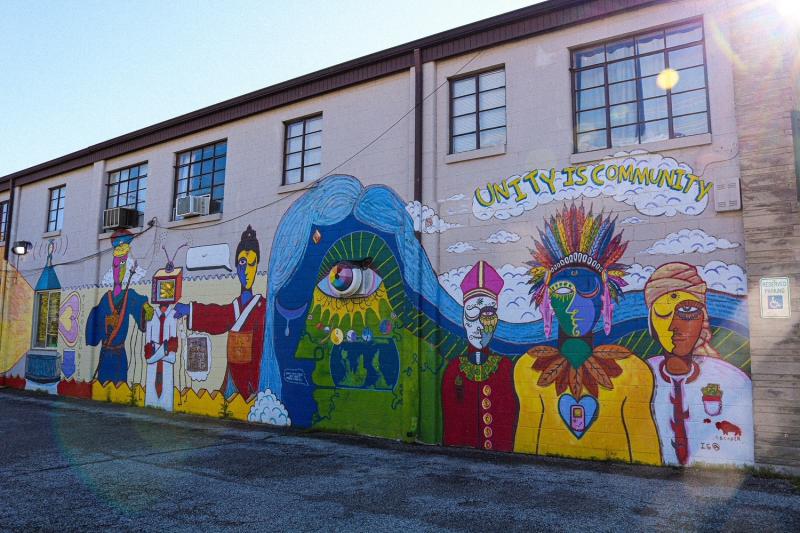 Why limit yourself to only seeing the B-Line murals when you could see over 40 of Bloomington's murals around the entire town? Rent a motorized scooter and jet from mural to mural, following this interactive map. Stop to snap a pic of yourself at your favorite ones, and tag us on Instagram using #visitbtown. 
 
Catch a Race at the Bloomington Speedway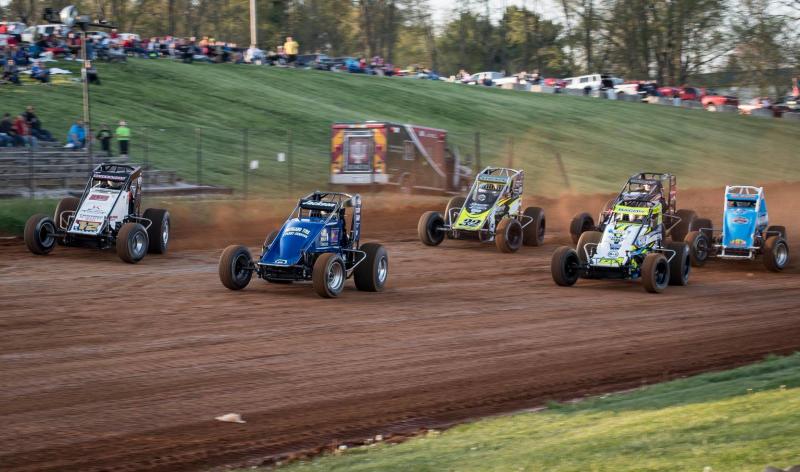 The Bloomington Speedway is a quarter-mile dirt oval track that hosts sprint, modified, super stock, and other varieties of racecars. Grab a few friends for a night of racing and great food from local food trucks.
 
Paddle Around at Griffy Lake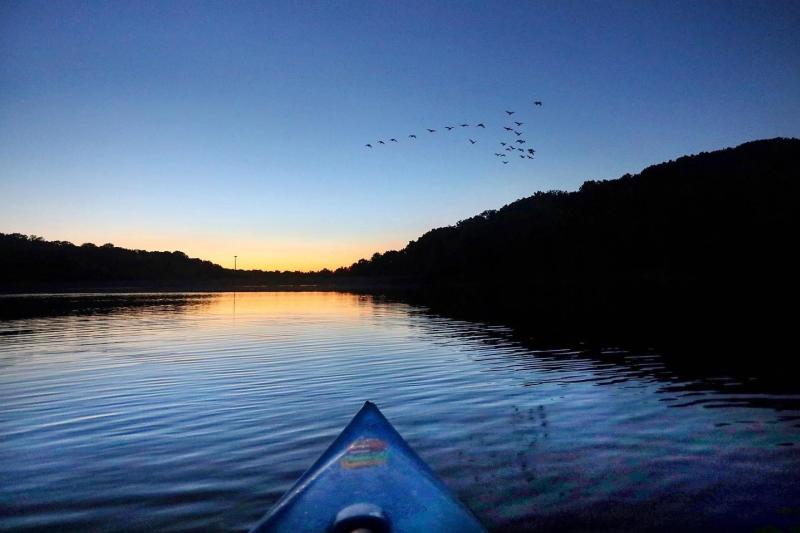 Photo by Tom Meador (@sunnhunt on Instagram)
Did you know that any person age 15+ can rent a canoe, kayak, or stand-up paddleboard at Griffy Lake? Head down to the Griffy Lake Boathouse to rent your watercraft of choice for a few hours, then hike one of the nature preserve's nine trails if you're looking for more to do.
 
Hike the Hoosier National Forest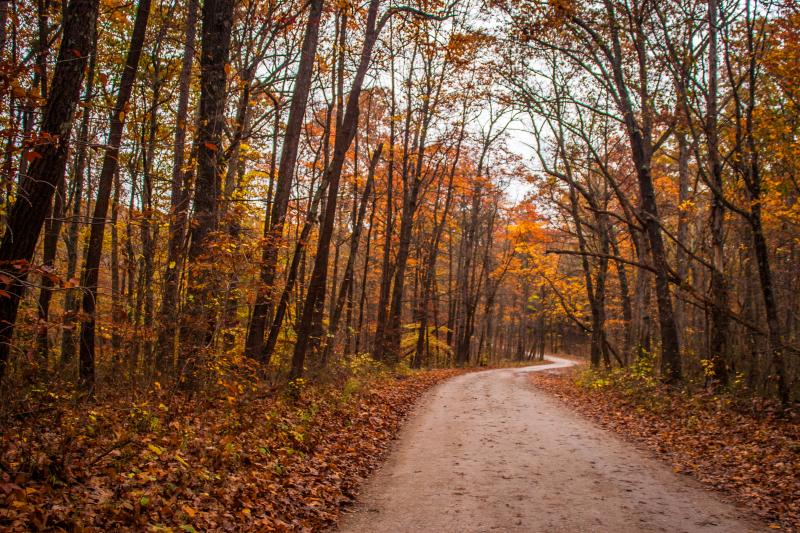 Speaking of hiking, the Hoosier National Forest is a fantastic place to hit the trails. With over 260 miles of trails throughout the 200,000-acre national forest, there's plenty to be hiked over the course of several occasions! A popular stop for many Hoosier National hikers is the Hickory Ridge Fire Tower in the Charles C. Deam Wilderness. The 110-foot tower offers a birds-eye view of Monroe County like no other, and it's a well-sought-out photo destination because of this.
 
Play Mini-Golf at Hoosier Putt Hole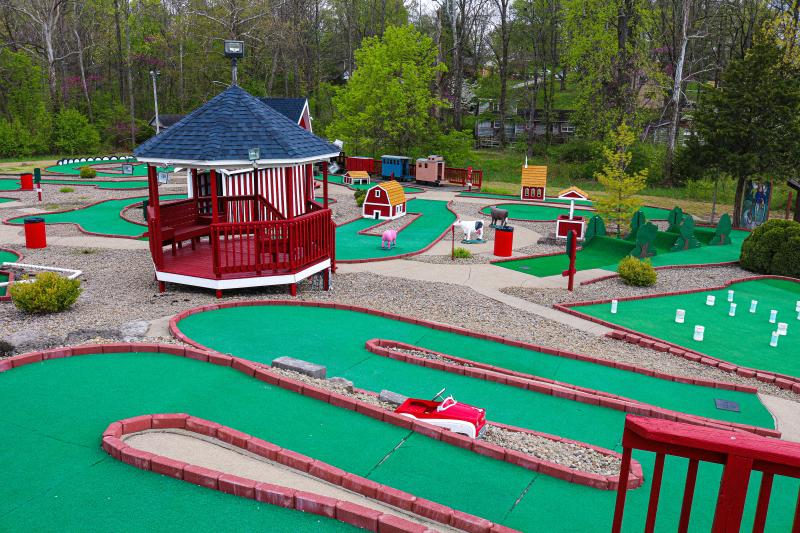 Mini golf is a fun way to pass time no matter how old you are! Play a round or two at the 18-hole Hoosier Putt Hole course in Ellettsville, then walk across the lot to Jiffy Treet for a few scoops of ice cream afterward.
 
Rollerblade on the Karst Farm Greenway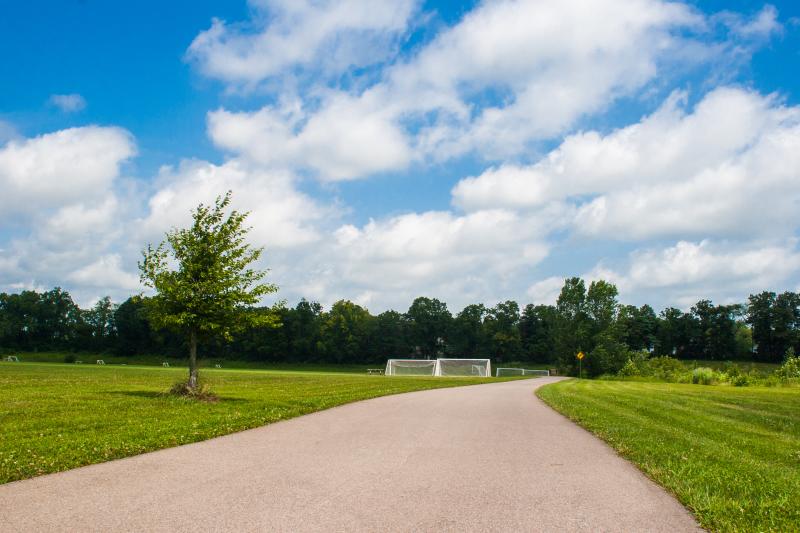 The Karst Farm Greenway offers 4.5 miles of paved trail through the west side of Bloomington towards Ellettsville — why not switch it up from walking and biking to try rollerblading instead? Great exercise + a new hobby to try with friends = a great time.
 
Cast a Line at Lake Lemon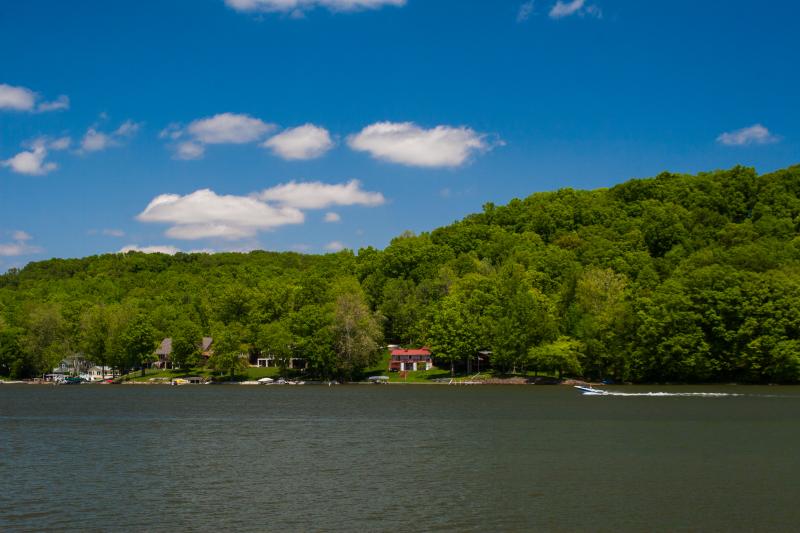 Monroe County is home to some of the best fishing in Indiana, and Lake Lemon is our most popular & productive fishing hole. Cast a line from the shoreline and patiently wait to see if you can catch any of the lake's largemouth & yellow bass, channel & flathead catfish, bluegill, or crappie. Stop for a catfish dinner at the Port Hole Bar & Grill before you head back into town after a day at the lake.
 
Have a Beach Day at Monroe Lake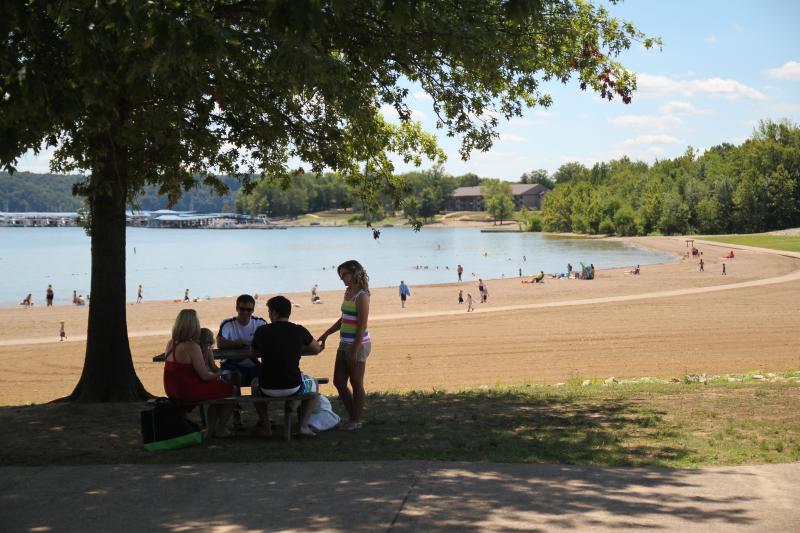 Monroe Lake offers three public beaches that are perfect for swimming, sunbathing, passing a volleyball, and picnicking. There's no admission cost at the Hardin Ridge Recreation Area, but you do have to pay to enter the Fairfax and Paynetown SRAs.
 
Catch a Movie at the Starlite Drive-In
Forgo the traditional movie theater and see a show at the Starlite Drive-In Theater instead! Starlite books both new movies and special screenings of beloved classics for you to enjoy from the comfort of your car. Movies play every Tuesday through Sunday, and on Friday through Sunday, the drive-in screens a double-feature. 
 
Mountain Bike at Wapehani Mountain Bike Park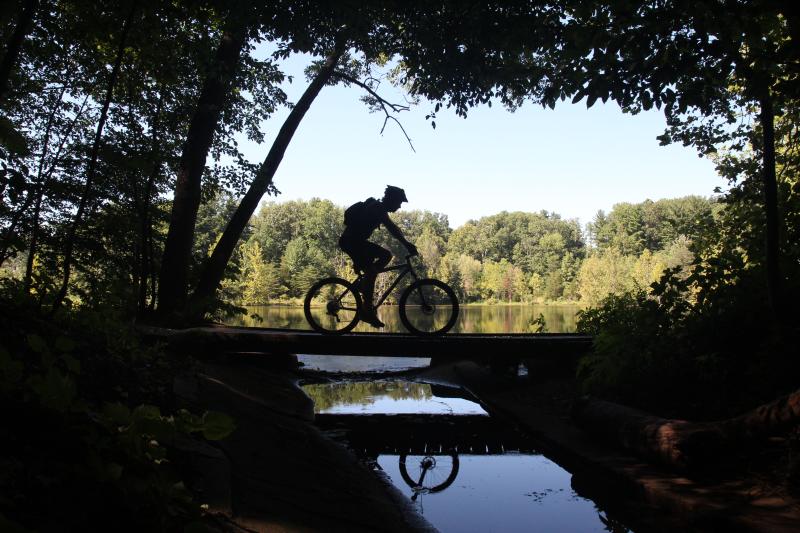 Avid mountain bikers or those with a keen sense of adventure will have a blast biking the trails at Wapehani Mountain Bike Park. The first mountain bike park in the state features five miles of single-track trails over 46 acres of land, making for a great outdoor excursion on two wheels.
Indoor Entertainment
Create a Personalized Wood Sign at Board & Brush

Photo by Board & Brush
Those ages 16+ can sign up for a DIY workshop and create a personalized wood project (a sign, a flower box, a coat rack, etc.) during an instructor-led class at Board & Brush. All materials are included in the cost of the workshop, and you have the option to choose your own paint & wood stain colors. Spend an evening creating a gift for a loved one or a custom art piece for your own abode!
 
Solve a Mystery at Get Out Bloomington
Gather a few friends and head downtown for an hour-long challenge at Get Out Bloomington! Choose from two adventures — The Stolen Artifact or The Omega Code — and work together to find clues, solve puzzles, and escape the room in 60 minutes.
 
Explore the Eskenazi Museum of Art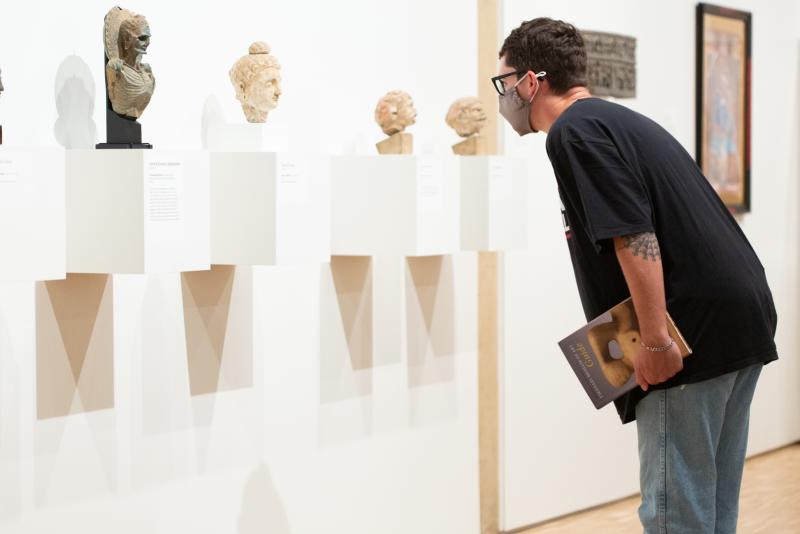 Photo by Eskenazi Museum of Art
With three floors and seven galleries, it's easy to spend an entire afternoon at the Eskenazi Museum of Art. Admire ancient artifacts, renowned European masterpieces, contemporary works, and much more at the esteemed Indiana University art museum designed by I.M. Pei, the architect who also designed the Louvre Pyramid.
 
Go Ice Skating at the Frank Southern Ice Arena
From October through March, you can rent a pair of ice skates and glide across the rink at the Frank Southern Ice Arena. Warm-up with a hot coffee or cup of cocoa at the nearby Soma Coffeehouse & Juice Bar after you hang up your skates!
 
Rock Climb at Hoosier Heights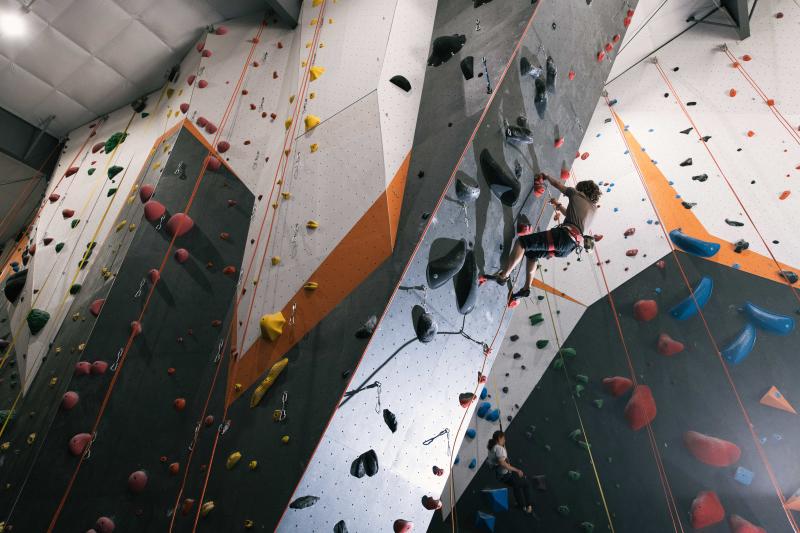 Challenge yourself to a new hobby at Hoosier Heights — the indoor rock climbing facility offers climbing experiences for all skill levels. They offer free climbing, classes, leagues, clinics for new climbers, and even climbing teams that compete in USA Climbing competitions. 
 
Go Bowling & Play Billiards at the Indiana Memorial Union
Rainy day? Head over to the Indiana Memorial Union for a day of indoor games. IMU Bowling & Billiards features a 12-lane bowling alley, nine billiards tables, a snooker table, several pinball machines, electronic darts, table tennis, and Xbox One consoles. You do not have to be an IU student to join in on the fun!
 
Paint Pottery at The Pottery House Studio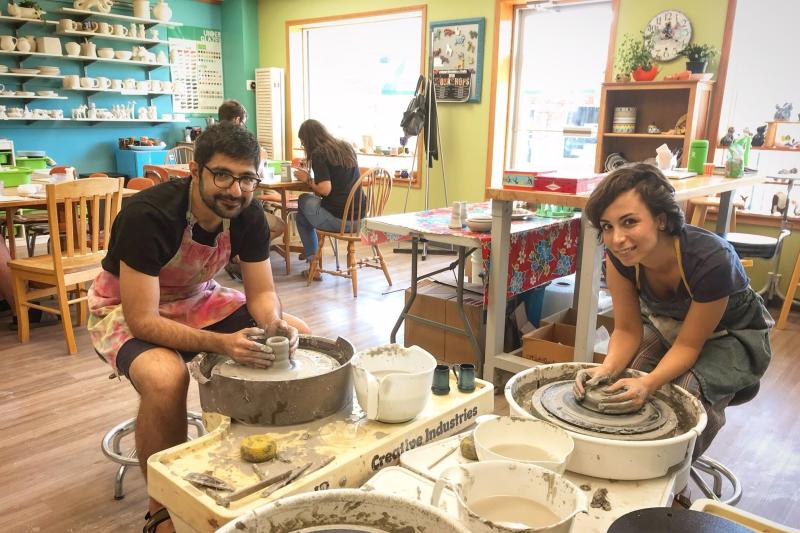 Photo by The Pottery House Studio
Choose from a large assortment of clay pottery items (cups, figurines, vases, piggy banks, etc.), select your glazes, then get to painting! The Pottery House Studio offers outdoor seating during nice weather, as well as a drop-off and pick-up system during inclement weather. Indoor seating will be available post-pandemic.
 
Jump, Flip & Dive at Urban Air Adventure Park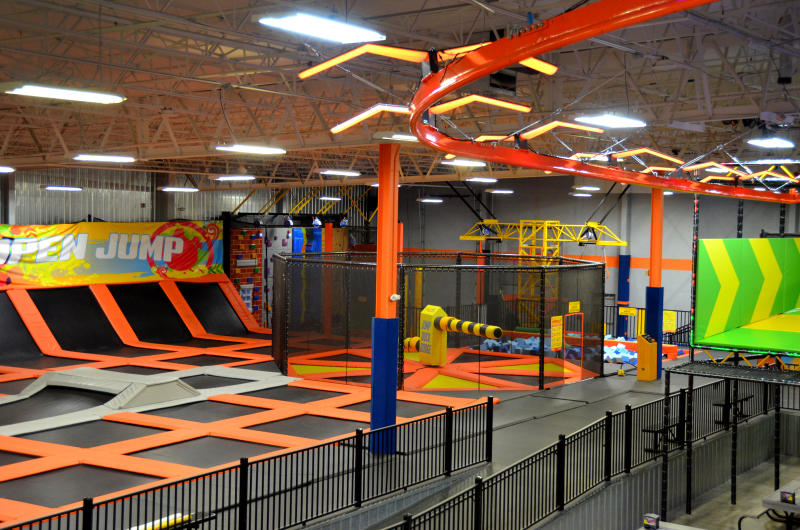 Spend a few hours jumping around at Urban Air Adventure Park! The indoor trampoline park features tons of trampolines, a Ninja Warrior course & Wipeout course, climbing walls, a slam dunk zone, and more. Feeling hungry after jumping? Head across the parking lot to El Ranchero for a delicious Mexican meal. 
 
Go Roller Skating at Western Skateland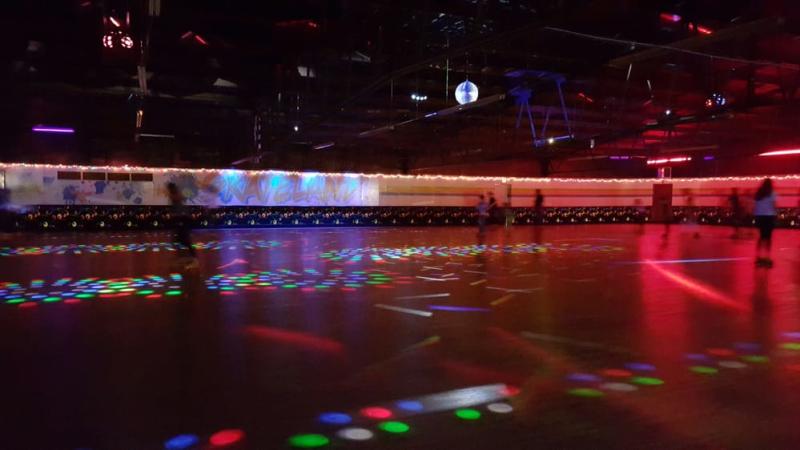 There's nothing quite like lacing up a pair of roller skates and cruising around the floor while jamming along with some great music. Western Skateland offers open skate in the evening on Thursday through Saturday.

Looking for more activities for teens and young adults? Check out these blogs: