Thursday, November 16, 2023
Free Things to Do in Bloomington
Categories: Arts & Culture, Family Fun, General, Outdoors
Sometimes you want to get out of the house and roam around town without spending any money, and Bloomington is the perfect place to do just that. Our community offers a long list of free things to do for a variety of interests, from activities for kids and live music performances to nature explorations and experiences for art lovers. Next time you're in Bloomington on a budget, put these free activities on your list of things to do — there's more than enough to choose from!
 
Admire Works of Art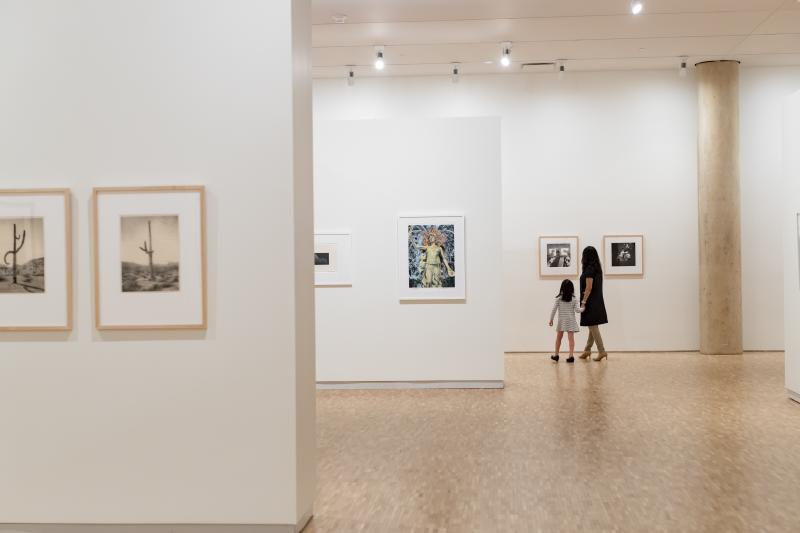 Bloomington is home to an abundance of art museums & galleries, the most prominent being the Eskenazi Museum of Art at Indiana University. The three-story museum offers multiple exhibits to peruse on every level, each showcasing art from specific cultures and regions of the world. Featured art includes Ancient Greek marble busts, esteemed works from Pablo Picasso & Claude Monet, centuries-old Japanese scroll art, and much, much more.
After you've finished admiring IU's collection of artwork, take a short walk to the Grunwald Gallery of Art in the neighboring Fine Arts building. This campus gallery is home to contemporary works by both professional & student artists — the exhibits rotate frequently, so there's always a new collection to admire here.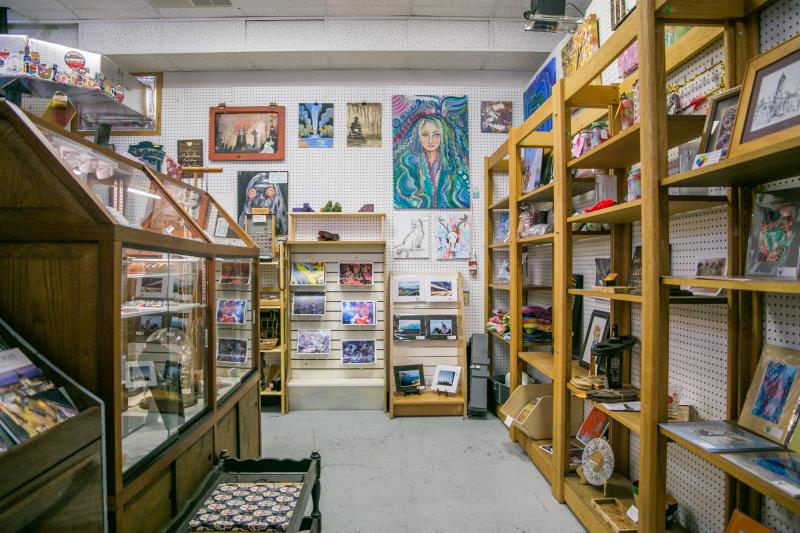 You'll also find a variety of local art galleries scattered throughout downtown — 14 independent galleries showcase a wide array of art pieces by local, regional, national, and international artists. Some of these galleries participate in Gallery Walk, an event in which downtown galleries host special exhibits and serve refreshments from 5:00-8:00 pm on the first Friday of each month. The event allows you to explore Bloomington's vibrant art scene and downtown district at your own pace — it's a great way to spend an evening without spending a dime.
As you stroll through downtown (during Gallery Walk or at any time), see how many murals you can spot. With nearly four dozen exterior murals, our community's love for public art is on display all over town. In fact, Bloomington has so many murals that a Bloomington Mural Trail was created. You can follow this interactive map to tour all 42 of B-Town's exterior murals — take a photo of your crew at your favorite murals along the way, and tag us on Instagram using #visitbtown. You could be featured in our blog on Bloomington's most Instagrammable places!

Experience History & Culture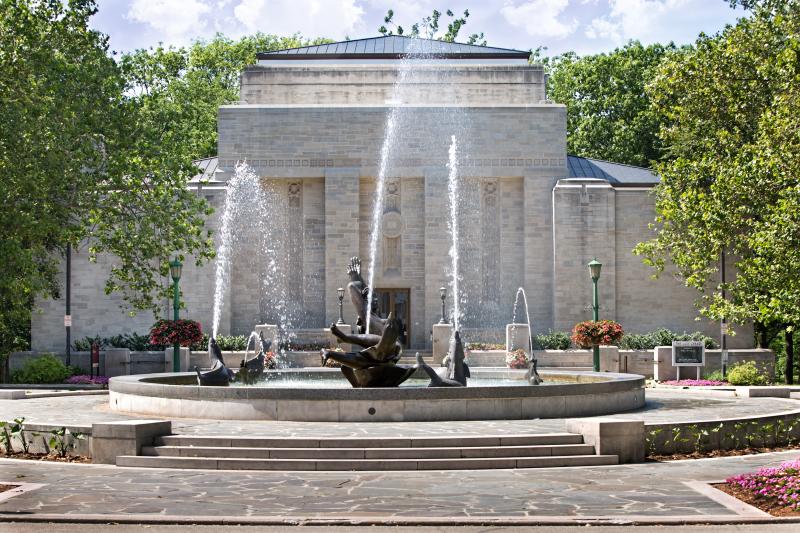 If you decide to visit the Eskenazi Museum of Art and the Grunwald Gallery, don't leave the Fine Arts Plaza until you've also toured the Lilly Library. Home to millions of artifacts, including rare books, manuscripts, oil paintings, prints, sheet music, puzzles, comic books, and more, the Lilly Library is a historical treat. An internationally revered collection of millions of cultural & literary artifacts that document some of humanity's highest achievements, items at the library are available for observation & admiration to all in Bloomington, incredibly, at no cost. 
Notable items include a New Testament of the Gutenberg Bible, the First Folio of Shakespeare's works, over 30,000 comics donated by Batman producer and IU alumnus Michael Uslan, the first printed edition of The Canterbury Tales, George Washington's letter accepting the presidency of the United States, typescripts from many of Ian Fleming's James Bond novels, four of John Ford's Oscars, Thomas Jefferson's personal copy of the Bill of Rights, 94 of Sylvia Plath's poems, and much, much more. 

Another very unique experience Bloomington offers is at the Tibetan Mongolian Buddhist Cultural Center. The center was founded in 1979 by IU Professor Emeritus Thubten J. Norbu with the mission of fostering, preserving, and providing education of the Tibetan & Mongolian cultures and Buddhist traditions within the Bloomington community and in the United States as a whole. Visitors are welcome to explore the beautiful 108-acre property at any time of the year, and guided tours may be arranged Thursday through Sunday.  Highlights include — The Stupas (Jangchub Chorten and the Kalachakra Stupa), a Sand Mandala, and The Prayer Wheel.  You will also see other fascinating works of art & architecture.
Explore the Outdoors
Bloomington offers a wide array of outdoor activities for a variety of interests. Families with young children will enjoy our many parks with playgrounds, some favorites being Switchyard Park, Bryan Park, Karst Farm Park, and Lower Cascades Park. Several parks offer fully accessible playgrounds, including Switchyard, Lower Cascades, and Karst Farm Parks. If you're visiting during the warmer months, pack swimsuits for your crew so you can enjoy the splash pads at Switchyard Park and Karst Farm Park, or the community pool at Bryan Park.
Visitors with and without kids will have a great time biking B-Town's many urban trails. Bring your own bikes, or rent a few for the day from one of our three local bike shops. Monroe County offers 16 miles of paved trail through Bloomington & Ellettsville — the 3.1-mile B-Line Trail is a favorite for its interesting downtown route, but those looking for a quieter ride will enjoy the Clear Creek Trail & Limestone Greenway. Cyclists seeking a mountain biking experience should head over to Wapehani Mountain Bike Park to traverse their nearly five miles of single-track trails.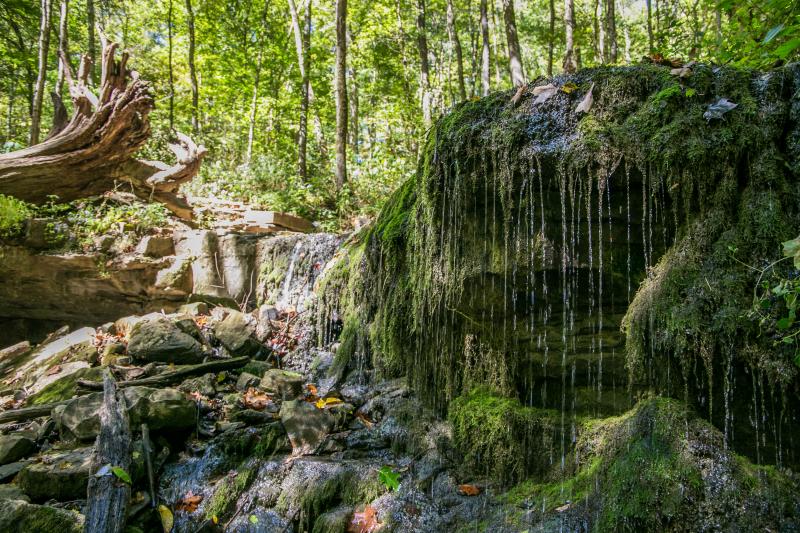 If you're more interested in experiencing Bloomington's nature by foot, set out on a hike at one of our many incredible nature parks & preserves. Beginner hikers or those with children will enjoy hiking at Beanblossom Bottoms Nature Preserve and Griffy Lake Nature Preserve. Intermediate-level hikers will love the trails at Leonard Springs Nature Park and Cedar Bluffs Nature Preserve. Those looking for longer, more rugged hikes should check out the trails at the Morgan-Monroe State Forest and the Hoosier National Forest. The Hickory Ridge Trail at Hoosier National features the 110-foot tall Hickory Ridge Fire Tower, which is a beloved spot for a view of Monroe County like no other. The lookout tower also offers an Insta-worthy photo opportunity as a reward for climbing the somewhat daunting 133-step staircase.
Walking Indiana University's beautiful campus is another way to enjoy Bloomington's breathtaking nature. All 1,940 acres of the campus grounds are gorgeous, but a few extra-special areas are Dunn Woods, Dunn Meadow, and the Cox Arboretum. Plant enthusiasts, or those who are simply curious, should also visit the Biology Greenhouse, which is home to many types of fascinating plants from around the world, including Venus flytraps, pineapple & coffee plants, Arabian jasmine and the once every seven year blooming Corpse Flower.

Looking for more to do in Bloomington? Check out these blogs: